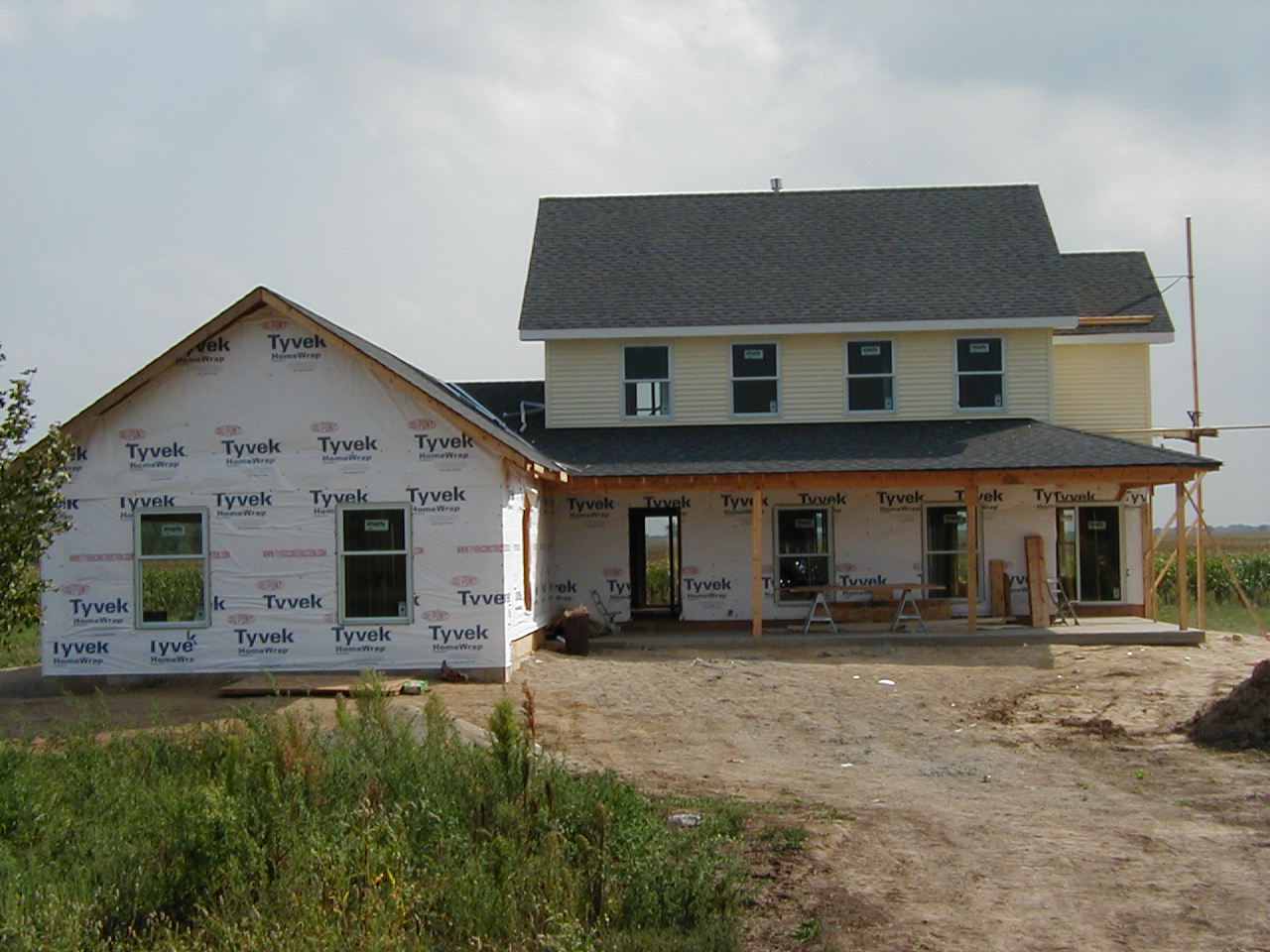 For Sale - asking price $315,000 during construction

asking price $329,900 when construction is complete

Lot 57 in Spring Grove Estates

3405 Ridge Road Spring Grove, Illinois 60081
approximately 2400 square feet
large kitchen and family room
four bedrooms
2-1/2 bathrooms
large front porch
three car garage with fluorescent lighting and gas line for unit heater
wood and gas burning fireplace
Marvin Windows and patio doors
one acre lot
low maintenance exterior
pre wired for cable television, telephone, and computer network
brick first floor on front and porch sides
9 foot deep basement - ready to finish into a great room for the kids
high quality materials and workmanship throughout!
Estimated completion date: mid-November, 2000
For additional information contact Yamin at 847-295-3322, or email for more information.
Call for information on other homes for sale or for homesites!